Huawei Malaysia, WhatsApp Customer Service opened
2022-09-22
&nbsp &nbsp

&nbsp &nbsp
Follow @huaweinewos
Tweet to @huaweinewos
Huawei Malaysia, WhatsApp Customer Service opened. Huawei Malaysia opens WhatsApp customer service hotline. It will be available from 9am to 9pm daily to assist users with their AppGallery queries.
According to the official statement from Huawei Malaysia, the contact number of the AppGallery assistant provided in the WhatsApp chat room is "+6012-685 5652". At the same time, the main purpose of "Sophia" is to provide professional guidance on issues related to HMS applications and related problem solving.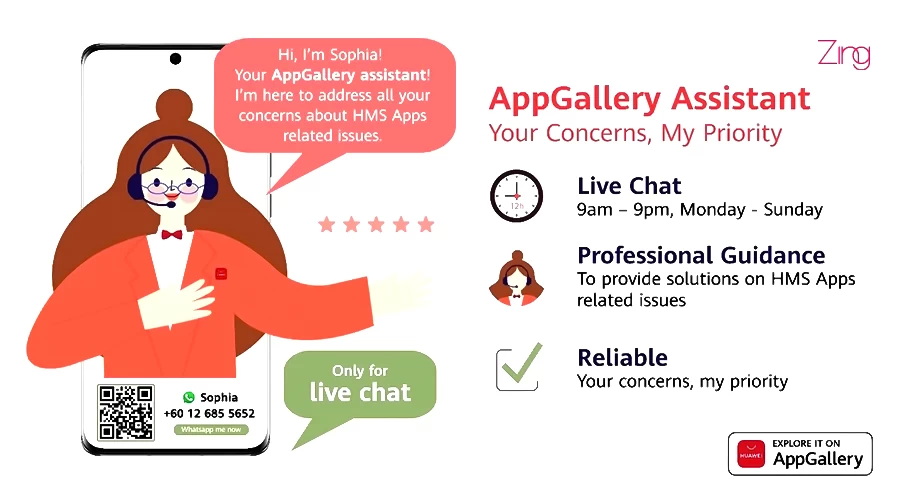 Also, "Sophia" as the WhatsApp live chat room that works from 9 am to 9 pm daily will be available in three languages Malay, English and Chinese to answer users' questions.
Finally, if you want to know more about "Sophia" WhatsApp chat room, you can go to HUAWEI Malaysia official website or HUAWEI official Facebook page to check more!