Huawei Smart Life's annual update released, WeChat binding function added
2020-12-27
&nbsp &nbsp

&nbsp &nbsp
Follow @huaweinewos
Tweet to @huaweinewos
Huawei announced today that the Smart Life App is an annual update. Three new features have been added to the Huawei Smart Life update and are ready to be installed. The update may be on different dates according to the region and country.
1 – The more interesting "discovery" page can intelligently suggest content cards by connecting the device;
2- Smart scenes that are easier to use, eliminating the need to arrange each device individually, and a comfortable, easier to understand graphic interface.
3- WeChat binding function has been added: Users can import home content outside by linking the "Huawei Smart Selection" WeChat official account.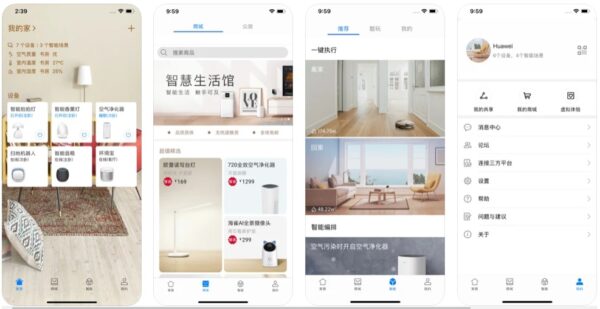 Huawei Smart Life App allows you to manage all your smart devices from one place. It allows you to discover and create new ways to use your smart devices, including your 5G / 4G router, audio accessories, smart devices and more. As the experience portal of the HiLink smart home ecosystem, it can discover and connect terminal products compatible with the HiLink connection protocol in the home network.