Hongmeng Harmonyos 2.0 officially launched on June 2
2021-05-31
0
By
Huawei
&nbsp &nbsp

&nbsp &nbsp
Follow @huaweinewos
Tweet to @huaweinewos
Huawei has officially announced that it will officially launch the Hongmeng Harmonyos 2.0 mobile phone system on June 2.
By surprise to Huawei mobile phone users, Harmonyos 2.0 is making it ready in June.
Hongmeng Harmonyos 2.0 install : Open "My Huawei" (i.e. original "service"), click on "Upgrade Early Access" page and the image below should be displayed, which can confirm whether the model at hand is compatible or not.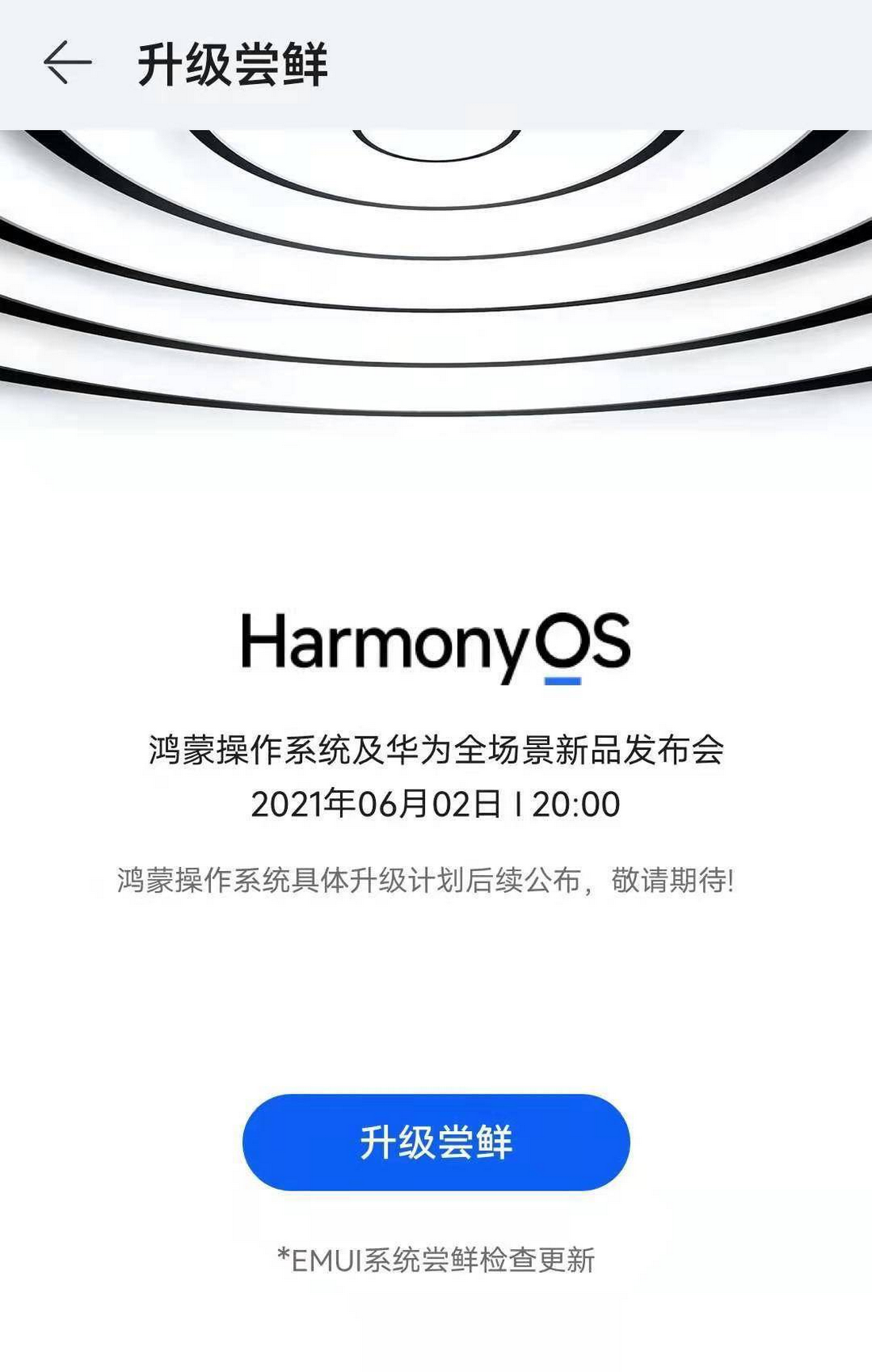 It is worth noting that all Huawei offline stores will also upgrade Hongmeng on June 2. Then even if you do not have an upgradeable Huawei model, you can go to the experience store to experience the operation.
Huawei Hongmeng's first upgraded models appeared:
Mate40 series, P40 series, nova8 series, MateX2, MatePad Pro