Huawei announces the best AppGallery games of 2020
2021-02-01
&nbsp &nbsp

&nbsp &nbsp
Follow @huaweinewos
Tweet to @huaweinewos
Huawei announced the best AppGallery games of 2020. (HMS) Huawei Mobile Services announced the Huawei AppGallery leaderboard of the best games of 2020 in four categories. Which are the best among fun, immersive and engaging games.
The games in Huawei AppGallery were evaluated according to their design and animation, their technical innovations, their ability to appeal to professional and amateur players while competing, and their narrative and storytelling.
Multiplayer games, strategy games, ordinary games and racing games categories were evaluated. Let's take a look at the games
Best Simple Game:
AFK Arena Game offers great character design, well-known game characters and exciting visuals for those who love to control it or prefer to enjoy a more automated experience. Be it casual entertainment or serious endeavor, AFK Arena was rated as the best escape.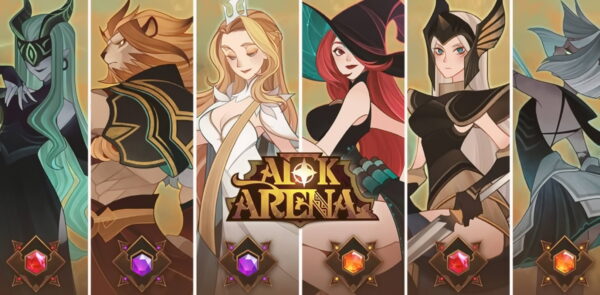 Best Racing Game:
Asphalt 9, Stunning visuals and transitions, an exciting soundtrack, a great range of vehicles, and numerous in-game challenges will keep even the most mundane petrolhead busy. Asphalt 9 emerged as the game of choice at a time when long rides were nearly impossible.
Best Multiplayer Game:
Garena Free Fire won the Award for Best Mobile eSports Game of 2020, Garena Free Fire was the game to go when social distancing was the norm. Players can challenge their friends in 10-minute long matches, which proved to be a fun and engaging way to pass time. The game has also gained a lot of attention with unique events and celebrities, including Cristiano Ronaldo.
Best Strategy Game:
Revenge of Sultans, Revenge of Sultans is a game for strategic players, taking control of armies and war strategy. With numerous activities and players to challenge both professionals and amateurs, this game offers experiences in both offensive and defensive battles.