Huawei AR Map 1.2.0.303 Update
2020-12-23
&nbsp &nbsp

&nbsp &nbsp
Follow @huaweinewos
Tweet to @huaweinewos
In October 2020, Huawei AR Map 2.0 was released. Huawei released the AR map version 1.2.0.303 update and now supports Huawei MateXs, Huawei Mate 30E Pro, Honor V30, Honor V30 Pro, Huawei Nova 6, Huawei nova6 (5G), Honor 30 Pro, Honor 30 Pro + 'smartphone models.
We removed the augmented reality feature from the boundary between the virtual world and the real world. They can also experience augmented reality effects in areas such as Nanjing East Road in Shanghai, Shenzhen Wanxiang, Beijing Fang, Tiandi in China.
Update information: optimize navigation launch experience without positioning, add navigation tracking prompts, optimize user guidance for navigation route deviations, optimize navigation destination guidance; fixes known issues.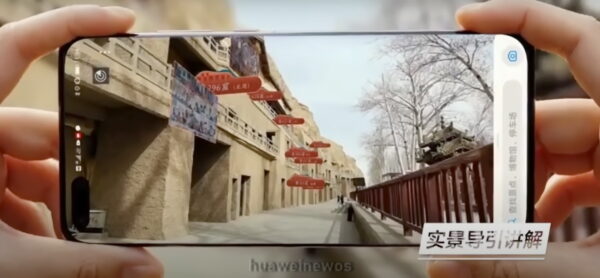 According to the official introduction: Huawei's AR map is based on Huaberverse technology and is committed to creating a "world class, evolving and seamlessly integrated digital new world". Here he claims that the boundary between the digital virtual world and the real world is lost.
The application is currently used in China.