Huawei AX3 Pro wireless router on sale, price and features
2021-09-02
&nbsp &nbsp

&nbsp &nbsp
Follow @huaweinewos
Tweet to @huaweinewos
The Huawei AX3 Pro wireless router is back on sale today. This product was previously equipped with Huawei's self-developed Lingxiao quad-core 1.4GHz processor, codename WS7200. The device codename of the new version has been changed to WS7206 and is replaced by a Qualcomm dual-core 1GHz processor.
According to acwifi.net news, the new version of Huawei AX3 Pro has four antennas, each with an independent booster chip. The boost parameter of the 2.4 GHz chip is 27 dB and the 5 GHz band parameter is 23.5 dB.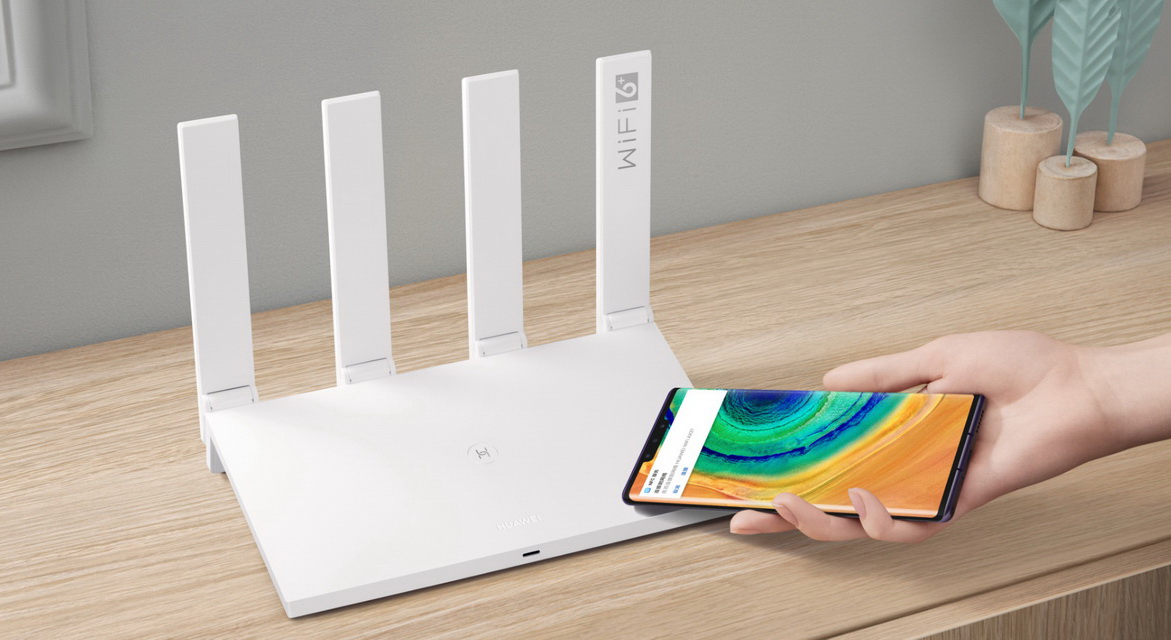 Compared to the previous model, the number of units of this product has increased from the previous dual-band 128 units to a single 5GHz frequency band, reaching 128 units (under the WiFi 6 standard).
In terms of parameters, the router supports 1024QAM modulation, 160MHz bandwidth, 2.5GHz speed 574Mbps, 5GHz speed 2402Mbps. The product has NFC function. You can connect to Wi-Fi without entering a password by touching the HarmonyOS or Android mobile phone to the auto-router NFC area.
Huawei AX3 Pro supports mobile game acceleration function. It also supports children's Internet protection function through the Huawei Smart Life App on the mobile phone.
In terms of security, Huawei AX3 Pro is equipped with HarmonyOS system, which supports Wi-Fi password brute-force cracking prevention function, anti-scratch network function and camera security protection function.
Huawei AX3 Pro is currently on pre-sale. The product will officially go on sale on September 9 at 0:00 and has been changed to Qualcomm dual-core chip, the first version is 379 yuan ($58 – €49)
The wireless speed specification level of the router with 3000 Mbps, 574 Mbps 2.4 GHz frequency band and 2402 Mbps 5 GHz frequency band . Actual rate depends on environment and terminal equipment.
The router supports NFC function. HarmonyOS and Android phones can connect to the Internet by NFC touch.
The data comparison comes from a comparison of two generations of Wi-Fi 6 and Wi-Fi 5 technology at Huawei Labs.
Data comparison comes from Huawei Labs.
Data comes from Huawei lab and was tested with mainstream high-definition movies of about 10Gb.
The data comes from Huawei test lab, and the mobile phone uses Huawei Wi-Fi 5 mobile phone HUAWEI Mate 30 Pro.
For HarmonyOS or Android phones that support NFC function, one-touch connection can be performed by touching the router after the phone unlocks the screen (few non-Huawei phones can't perform one-touch connection). The standard nature of NFC).
This function requires pre-installed Huawei Smart Life App and only supports mobile phones with HarmonyOS and EMUI 10.1 and above.
Intelligent acceleration function currently supports more than 140 popular mobile games. In case of Huawei mobile phone pairing (HarmonyOS or EMUI 10.0 and above systems), it can support accelerating the number of mobile games in 1000 models.
Data comes from Huawei Labs before and after mobile game acceleration is turned on and mobile game acceleration is turned off.
This function is performed through job definition. Currently, not all games, videos and social applications can be restricted. After the router is configured, the list of applications that can be restricted can be viewed through Huawei Smart Life App→Router→Kids Internet. Protection Function .
This function needs to be used after subsequent HOTA upgrades and only supports some cities.
Due to changes in product batches, production and supply and other factors, there are different versions of the mixed product, and there are some differences between different versions, but this does not affect the overall function and user experience of the product. Please also refer to the actual product received.