Huawei CLOUD joins hands with autonomous driving industry chain partner for smart driving technology
2022-11-18
&nbsp &nbsp

&nbsp &nbsp
Follow @huaweinewos
Tweet to @huaweinewos
HUAWEI CLOUD joins hands with several autonomous driving industry chain partners to build an open ecosystem and accelerate the implementation of smart driving technology.
Under the guidance of the China Automobile Manufacturers Association and the China Automotive Engineers Association, the "Automotive Industry Digital Intelligence Upgrade Summit Forum" hosted by Huawei Cloud and Machinery Industry Information Research Institute was successfully held in Suzhou. At the meeting, HUAWEI CLOUD joined hands with dozens of autonomous driving industry partners, including Great Wall Motors, BYD, Human Horizons, NavInfo, Stardust Data, Saimu Technology, Yingyun Technology and Luokung Technology, to initiate "Co-creation of an Open Industry". Autonomous Driving Chain Action "Initiative" (hereinafter referred to as "Initiative"), starting from the four aspects of autonomous driving ecological construction, standard system construction, network security and data security and industrial chain technology change, jointly strengthens the structure to the descent of my country's autonomous driving open industrial chain and helping to accelerate the development of autonomous driving technology. Leaders from the Machinery Industry Information Institute, the China Automobile Manufacturers Association, and the China Automotive Engineers Association witnessed the implementation of the initiative.
HUAWEI CLOUD joins hands with business partners from all walks of life in the industry to jointly create an open ecosystem of collaboration, multiple benefits and mutual benefits. Currently, partners such as NavInfo, Stardust Data and Saimu Technology have quickly integrated their respective advantages and capabilities based on Huawei Cloud's open API for autonomous driving to create an ecologically open autonomous driving research and development platform. In addition, HUAWEI CLOUD also released Ploto, the open source code library of autonomous driving R&D platform solution to support the deployment and connectivity of professional software service providers, greatly saving the implementation time of autonomous driving projects.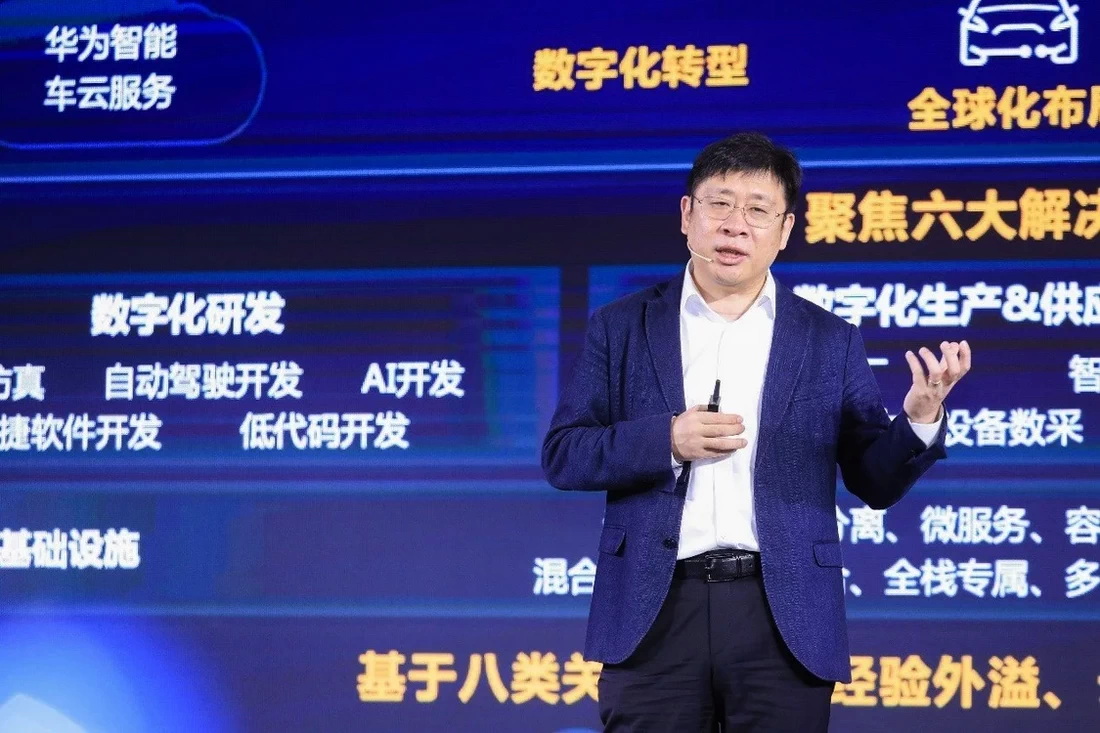 HUAWEI CLOUD also released the "1+3+M+N" global automotive industry cloud infrastructure layout and security compliance, open and decoupling autonomous driving cloud platform.
Currently, Human Horizons (Gaohe Automobile) has teamed up with Huawei Cloud to build a private cloud platform for autonomous driving. On the basis of meeting data compliance, it can greatly improve research and development efficiency and reduce costs.