Huawei P50 Series Photos Leaked
2021-01-04
&nbsp &nbsp

&nbsp &nbsp
Follow @huaweinewos
Tweet to @huaweinewos
Users who love Huawei smartphones are looking forward to the P50 Series. Let's see what are the new Huawei P50 images leaked on the Internet.
There is a lot of information about the highly anticipated and leaked Huawei P50 series. New images were leaked this day. The Huawei P50 series phone, whose rendered images were leaked, was seen live yesterday. Now, a new photo of the Huawei P50 series has been released from reliable sources. In the leaked photo: Huawei P50, Huawei P50 Plus and Huawei P50 Pro Plus models are seen.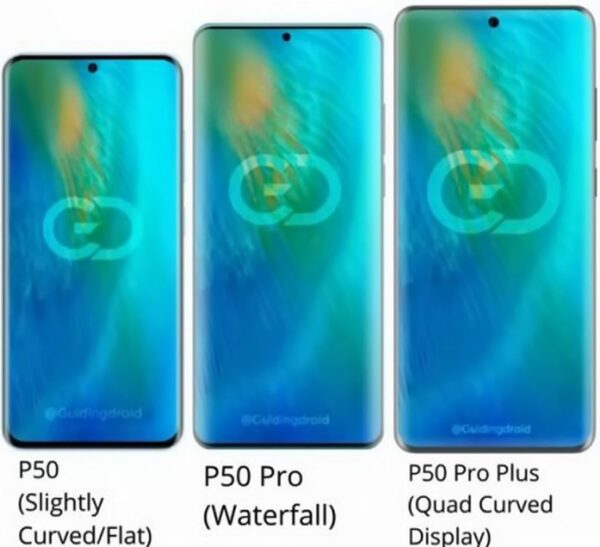 The Huawei P50 series we see in the picture has different screen designs. The standard Huawei P50 model has a curved screen, the Huawei P50 Pro model has a waterfall screen and the Huawei P50 Pro Plus screen has a different curved screen than the standard P50.
It is expected to be introduced as of March 2021 and will come with the HongmengOS operating system.