Huawei Watch GT 2, Specs and Price
2019-09-22
&nbsp &nbsp

&nbsp &nbsp
Follow @huaweinewos
Tweet to @huaweinewos
On September 19, the Huawei Watch GT 2 features and price were introduced at the Huawei event in Munich, Germany. Introduced with the Mate 30, the new smart watch comes with a 14-hour battery life. The price of the Huawei Watch GT 2 was announced at the event.
Huawei Watch GT 2 specifications

Huawei Watch GT 2 feature details, let's start with the design, it has a larger screen than previous watches. The 46mm and 42mm smartphone come in two different sizes. The 46mm version features a 454 x 453 pixel display. In the smaller version, the screen has a resolution of 390 x 390 pixels. The pixel density of the two models is 329 ppi. The 46mm clock display was introduced at 1.39 inches and the 42mm clock display at 1.2 inches.
The Kirin A1 processor provides a much better Bluetooth connection. Operating system LiteOS installed.
Both models have 4 GB of internal storage. The 46mm clock has 32 MB and the other clock has 16 MB RAM.
Bluetooth headsets can be connected directly to the watch using built-in sensors such as GPS and pedometer.
Battery performance: The 46mm Watch GT 2 uses a 455 mAh battery. In the 42mm model, the battery is 215 mAh. The 46mm model uses 2 weeks of battery life. The small 42mm model uses 1 week battery life. This may vary depending on usage.
It has a microphone and speakers. In addition, the accelerometer, barometer, gyroscope, heart rate sensor, magnetometer, ambient light sensor, GPS, capacitive sensor and Bluetooth 5.1 sensors and features of the watch.
The Watch GT 2 does not have an internal SIM card slot.
Waterproof up to 50 meters smart watch body with metal and plastic options. There are leather and metal alternatives on the belt side.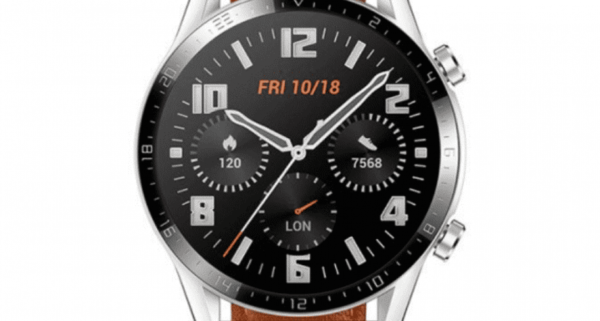 Huaweri Watch GT 2 price: Huawei Watch GT 2 price depends on the size. The 42mm model price is 229 euro, the 46mm model price is 249 euro.