Huawei wins NFV Innovation Award at 2020 Asia Communication Awards
2020-12-14
&nbsp &nbsp

&nbsp &nbsp
Follow @huaweinewos
Tweet to @huaweinewos
Huawei won the NFV Innovation Award at the Asian Communication Awards (ACA) 2020, organized by the international telecommunications media company Total Telecom.
Huawei's 5G Telco Cloud is the industry's first full-stack cloud native commercial solution for 5G SA networks. Based on industry-leading dual-stack convergence, microservice architecture and stateless design, it helps carriers evolve seamlessly into 5G SA networks and face challenges such as high network complexity, high TCO, and multi-RAT coexistence during deployment of 5G SA networks. It fuels the digital transformation of the 5G industry, provides more agile and reliable services, and accelerates business success.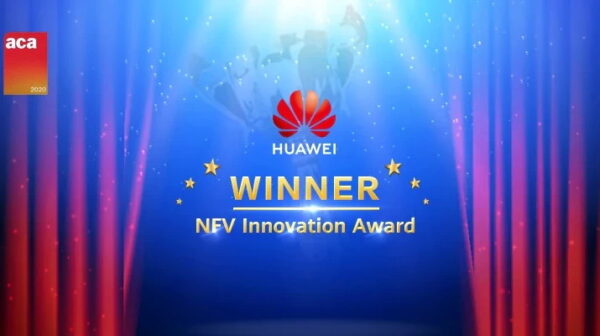 Launched in 2011, the Asia Communications Awards are organized by Telecoms.com, a renowned media agency to praise carriers, equipment vendors, solution providers and consulting companies for outstanding contributions and innovations in the Asian telecom industry.
The detail of the news is on the Huawei News page