1 inch outsole camera and Hongmeng system! Huawei P50 Pro already appeared
2021-02-25
0
By
Huawei
&nbsp &nbsp

&nbsp &nbsp
Follow @huaweinewos
Tweet to @huaweinewos
A few days ago, the third foldable screen phone Huawei Mate X2 launched. The previous two phones were folding outward. Unlike the Huawei Mate X2, it adopts inward folding and has two screens inside and outside.
Yu Chengdong said the Huawei Mate X2 is the first mobile phone to be upgraded to Hongmeng OS. Hongmeng OS will be officially released in April. Hongmeng OS will be released alongside the Huawei P50 series, which means that the release date of the Huawei P50 series is the beginning of April, not the end of March as previously predicted.
Huawei mobile phones will no longer be equipped with Android-based EMUI, not all running Hongmeng OS. So after the Huawei P50 series, Huawei will continue with its own operating system. If users like Hongmeng OS, other phone manufacturers may launch phones running Hongmeng OS.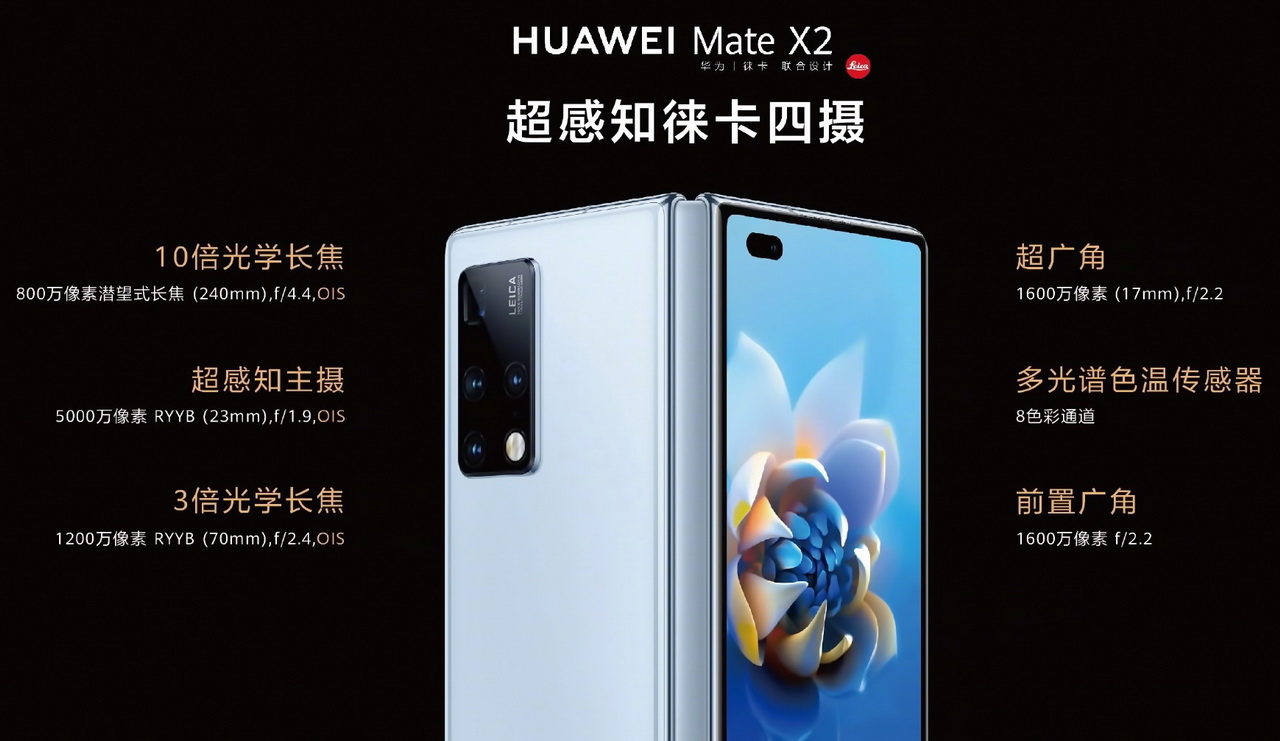 Of course, Huawei's biggest problem is to eliminate the hardware supply shortage due to US bans. Supply disruptions not only affect the Kirin 9000, but also cameras, displays, radio frequency chips and other components.
Compared to the P40, the Huawei P50 series will have major changes, which is in line with Huawei's high-end cell phone positioning. Digital Big V announced that Huawei's P50 series will have an integrated design and the look will be superior and higher level.
The Huawei P50 series is said to be three models. In terms of cameras, the Huawei P50 Pro has a 13-megapixel front camera and a new RYYB main camera IMX800 on the back. IMX800 is an upgraded version of IMX700. The COMS size is the industry's highest 1-inch size and the Samsung GN2.DXO score used by the Xiaomi 11 Ultra is expected to surpass the Huawei Mate40 Pro + in the first place, but unfortunately this ranking will be rewritten at the fastest speed and surpassed by the Huawei P50 Pro. The Huawei P50 Pro + is a true high-end flagship that supports up to 200x digital zoom with five Leica cameras on the back, a new main camera and a new super zoom.
Huawei P50 Price:
Huawei P50 starting price 4,988 yuan ($ 772 – € 634)
Huawei P50 Pro starting price 6,988 yuan ($ 1082 – € 888)
Huawei P50 Pro + starting price is 8,888 yuan (1376 $ – 1129 €), which is expected to be.