Difference and price between Huawei Watch 3 and Watch 3 Pro
2021-06-03
&nbsp &nbsp

&nbsp &nbsp
Follow @huaweinewos
Tweet to @huaweinewos
Huawei Watch 3 and Watch 3 Pro models were introduced with the HarmonyOS operating system. Huawei, which has been producing Watch series for a long time, has made a difference with the Watch 3 series.
We see that the Huawei Watch 3 and Watch 3 Pro models have a rotary button instead of the top button. The reason for this is to try to prevent the problems that can be experienced in the touch in wet weather conditions.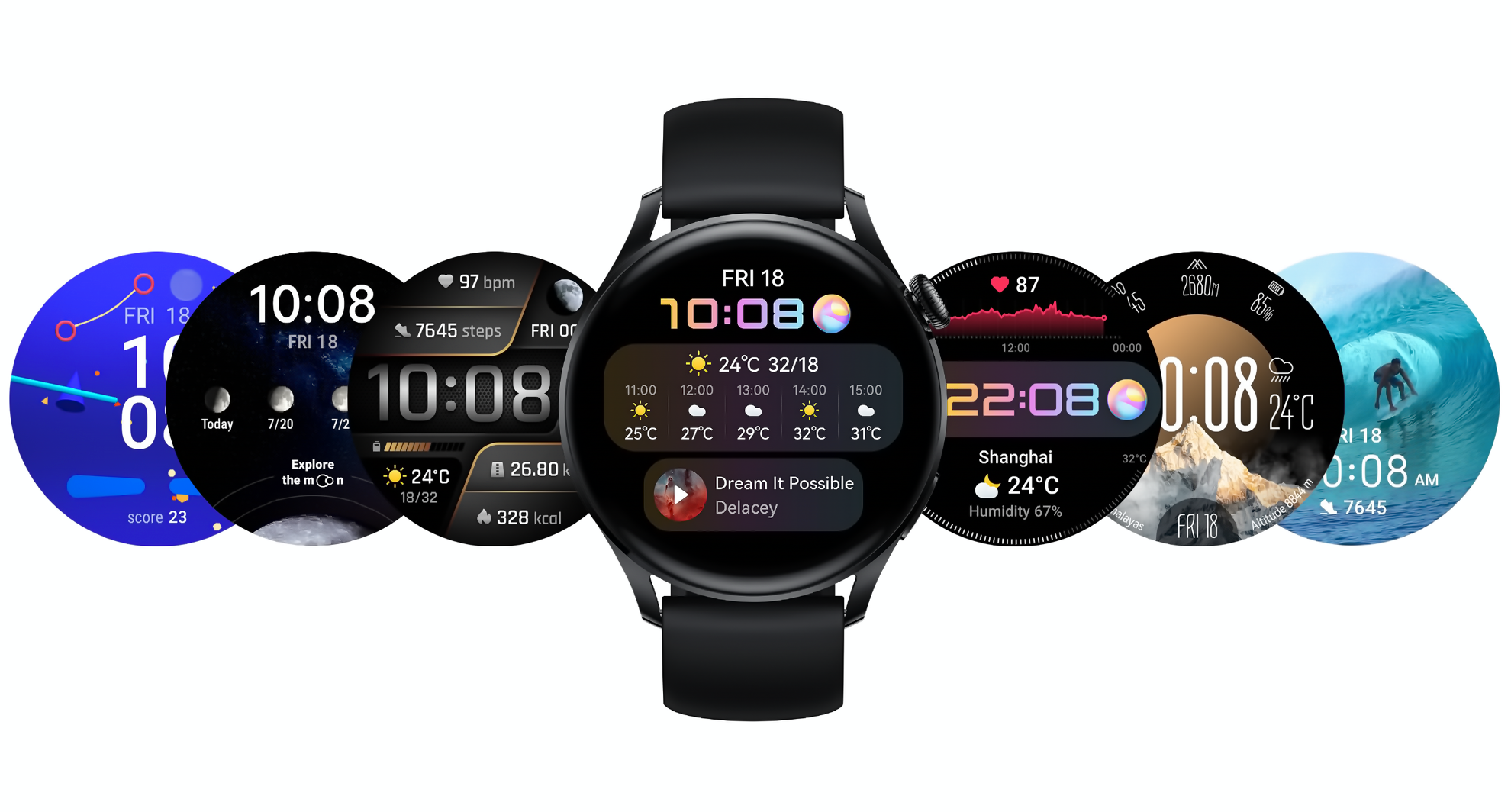 In the Huawei Watch 3 series, the bezel around the screen has been reduced. It is a 1.43-inch AMOLED screen, the screen can reach a maximum brightness of 1000nit and has a density of 326 ppi.
The glasses of the Huawei Watch 3 series are covered with reinforced glass, and the body is made of high-quality steel, the back is covered with ceramic. The silicone, leather and metal strap measures the heart rate, oxygen ratio in the blood with the sensor on the back of the Watch 3, but a different sensor that can measure body temperature has been added. It can also measure stress and sleep 24/7. It continues with other standard features.
Huawei Watch 3 series has eSIM support, you can answer calls with 4G connection. Video chats are also available. But Huawei Watch 3 has no camera, you will see the video caller.
Huawei Watch 3 will have AppGallery and the operating system will be HarmonyOS. Its charge lasts up to 14 days, if you turn on all the features, the battery time is reduced. More than 100 sports modes, 17 of these modes include professional exercises.
The difference between the Huawei Watch 3 and Watch 3 Pro is seen in the design. The device has a bezel around the clock to have a more classic look. It also has a longer battery life. In terms of design, its body is made of titanium. The screen is protected by sapphire glass. Thanks to the dual-band GPS receiver inside, it also has the ability to track your sports and activities more accurately.