Huawei air purifier Smart Selection 720
2020-12-09
&nbsp &nbsp

&nbsp &nbsp
Follow @huaweinewos
Tweet to @huaweinewos
Huawei continues to focus on different sectors. With Huawei electric car, speakers, smart whiteboards, Desktop PC, headphones, watches, TVs, etc. In addition to the products, Huawei launched the Smart Selection 720 Full Effect Air Purifier 1.
We think it will be a strong competitor to air purification devices in the market. We spend a lot of time at home, especially due to the Covid 19 Pandemic, and it can be very beneficial to have a device that cleans the air we live in. Air purifiers sell a lot because of Covid 19.
Huawei cleaner is passed from three sides of the body, measuring 47.3 x 24 cm, with a purification capacity equal to 350m3 / hour. Suitable for use on a total surface equal to Twentyfour m2, purification is accomplished using a HEPA filter, high efficiency H13 system that can retain 99.95% of 0.3 μm particles such as PM2.5, allergens, pollen, dust.
Huawei cleaner has a laser sensor that detects the presence of particles and changes in air quality in the working area. Manual mode is available. On the front there is a circular display that provides real-time information with a LED that changes from green, yellow and red depending on the air quality. In sleep mode, it is quiet with a noise level of 31 dB.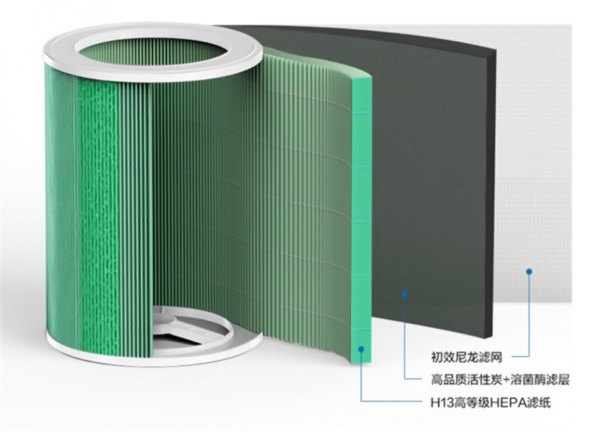 On the software side, integrated with Huawei HiLink application, you can manage all parameters and get information from the smartphone.
It is sold at the official Vmall store in China for about € 87, which is the equivalent of 699 yuan. The day it will be sold in other countries is not yet clear.