Huawei Matebook X Pro
2019-09-08
&nbsp &nbsp

&nbsp &nbsp
Follow @huaweinewos
Tweet to @huaweinewos
Since the launch of the Huawei MateBook X Pro in MWC2018, we see that Huawei has been pursuing the PC industry. This year, Huawei released its latest laptop, the previous update, the Huawei MateBook X Pro (2019).
There is not much difference in design between the previous laptop and the latest generation. If we have to say the biggest difference, the graphic logo has been removed.
Huawei MateBook X Pro 2019 adopts first-class metal uniform design. Therefore, the thickness of both sides of the notebook is different, the thickest part being 14.6 mm and the thinest part being 4.9 mm.
1.33 kg in weight and 1.46 cm in thickness are flat and narrow in the same way as the MacBook Pro (2018). In other words, although the Huawei MateBook X Pro 2019 is easy to remove, it's not exactly light.
The two foot pads close to the rotating axle are slightly longer than the others, which is Huawei's thoughtful idea. Because of this idea, when you put the Huawei MateBook X Pro 2019 on a flat table, the notebook should be inclined, but the angle of inclination is unclear, which increases heat dissipation and optimizes your posture. However, the inclination angle is not clear. Overall, that's a good idea.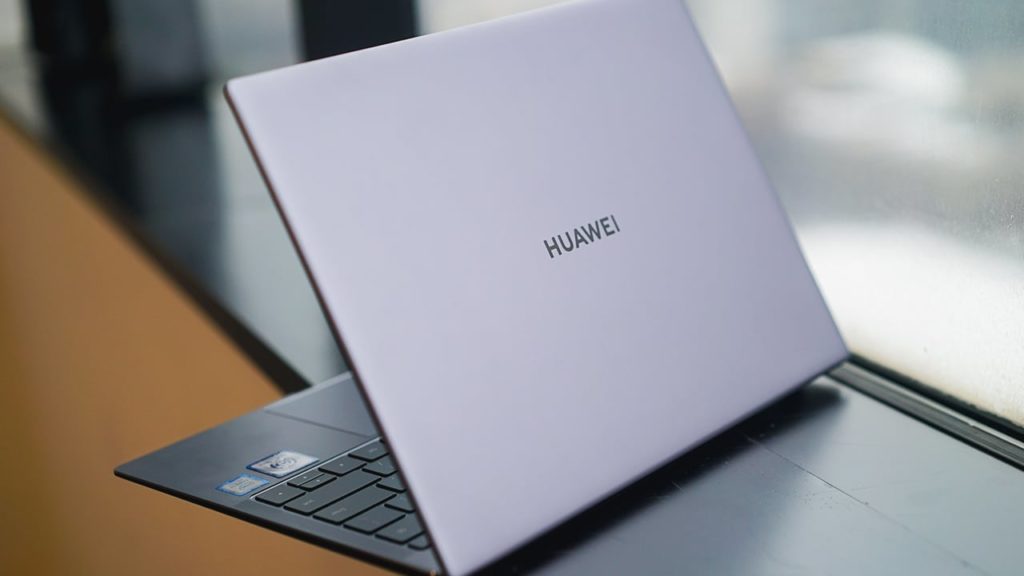 The Huawei MateBook X Pro 2019 is great when you still hold a USB-A port (USB 3.0) on the right, suitable for users who want to connect an external device via USB-A, such as a USB flash drive, Bluetooth master key receiver. data line, card reader etc. Although some of these external devices have USB-C ports, most still hold the USB-A port. We think the way to protect the USB-A port is correct.