Huawei P50 Pro, Hongmeng HarmonyOS 2.0.0.185 update
2021-08-31
0
By
Huawei
&nbsp &nbsp

&nbsp &nbsp
Follow @huaweinewos
Tweet to @huaweinewos
Huawei P50 Pro phone obscurity has launched HarmonyOS 2.0.0.185 update. The update log of Hongmeng HarmonyOS version 2.0.0.185 optimizes the camera shooting effect and fingerprint unlocking experience. We recommend users to install the update. NS
Version: HarmonyOS 2.0.0.185
Updated item number: C00E180R3P4
Size: 744MB.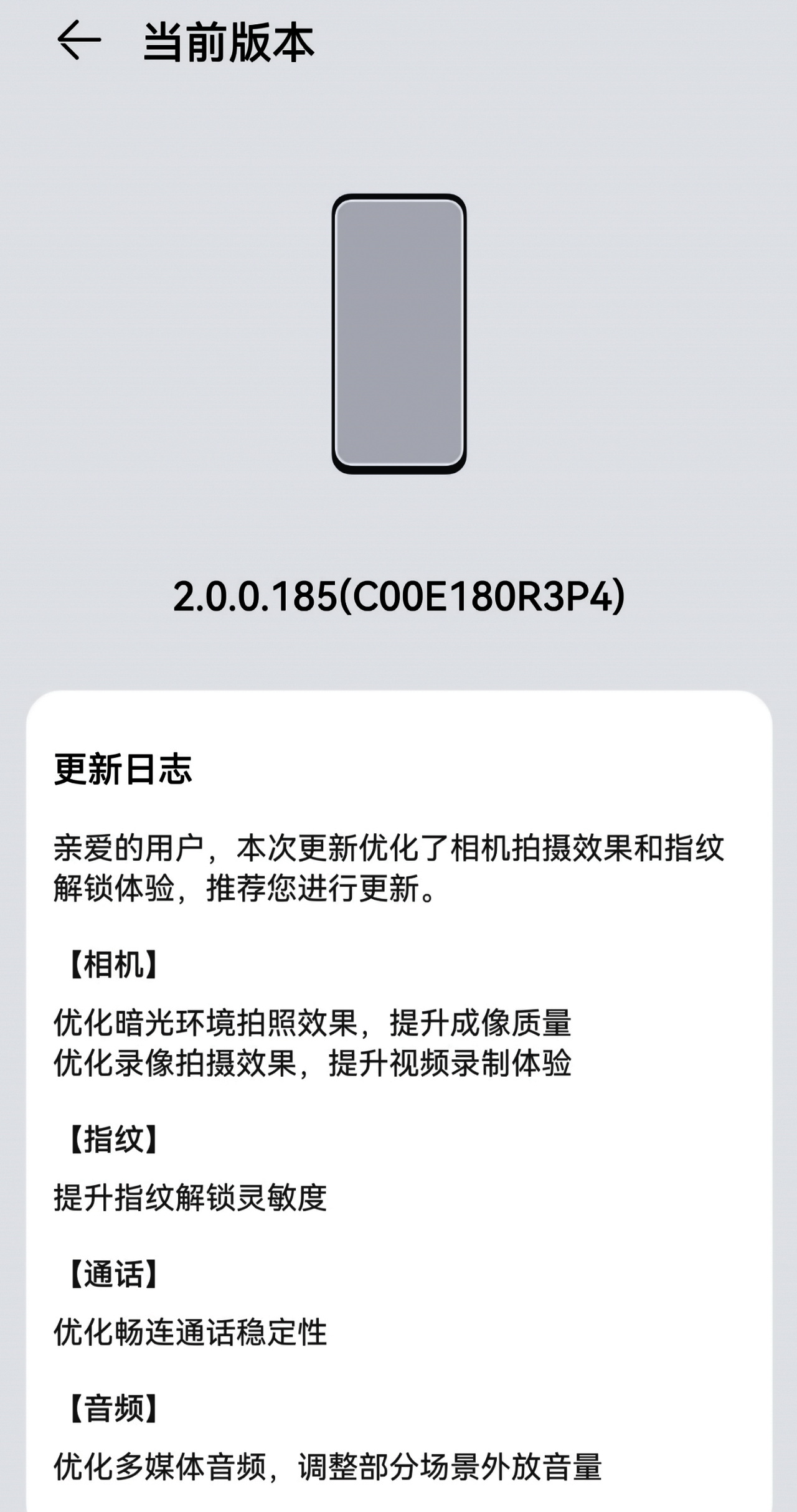 The update content is as follows.
Camera: Optimize photo effect in dark environment and improve image quality. Optimize video shooting effect and improve video recording experience.
Fingerprint: Increases the sensitivity of fingerprint lock.
Search: Optimizing the stability of smooth communication.
Sound: Optimizes multimedia sound and adjusts the volume of some scenes.
Ithome announced that if users did not receive this update push, they can go to "My Huawei" to apply for the update.