Huawei 6 nanometer chip will be released soon
2022-01-17
&nbsp &nbsp

&nbsp &nbsp
Follow @huaweinewos
Tweet to @huaweinewos
Huawei, one of the leaders in mobile phones, is experiencing major problems as it does not have its own core technology. Although the Huawei mobile phone is of very high quality, if you do not manufacture the hardware and software yourself, you will always have problems. One of the world's largest cell phone chip manufacturers is Qualcomm, and there are only one or two other manufacturers.
Huawei has managed to develop its own software and has it installed on millions of devices. Many mobile phones in the world still use Android. If Android does not agree with a mobile phone company it does not want and the company cannot produce its own software, that company may go bankrupt. But by developing its own software, Huawei has triumphed over Android.
Huawei released two new processors in 2021. These were basically the Tanggula T770 and Tanggula T760 chips, which had reached the level of mainstream high-end chips in terms of technology and performance and were eagerly awaited by everyone.
But it is not clear on which machines the two chips they have just released will be used, and it is not yet clear when they will be released. According to Ziguang news recently, China Telecom Tianyi No. 1 2022 is coming soon. It will be the first Tanggula T770, followed by the Honor X40i and other models. A specific 5G model from ZTE will launch the Tanggula T760, and a Hisense 5G mobile phone and a Hisense triple-proof tablet will also be equipped with the Tanggula T760.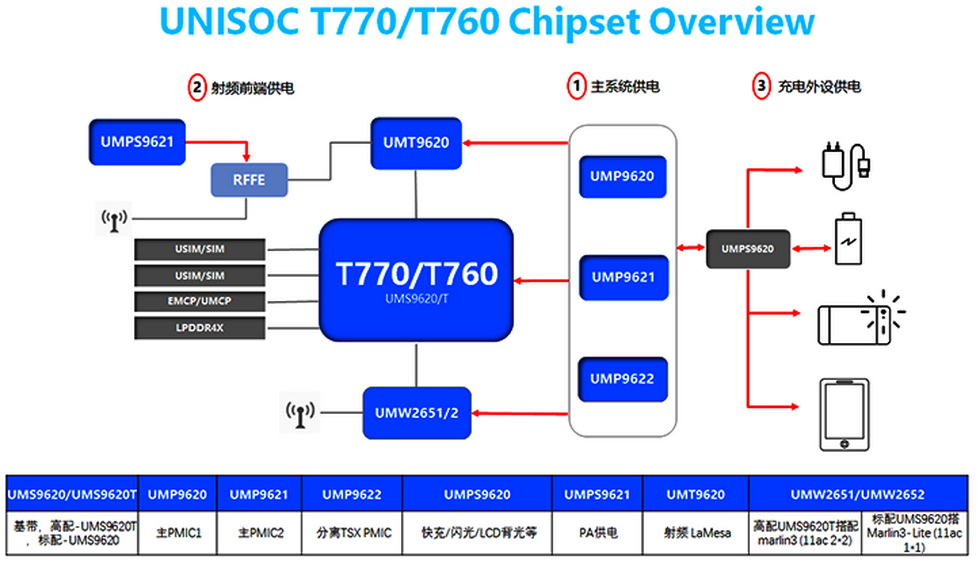 "Hisense's new 5G phone appeared at the Ministry of Industry and Information Technology with a 6.8-inch 1080P+ display, rear-mounted 48 MP triple camera, 5,000mAh battery, TSMC's 6 nanometer Tanggula T760."