Huawei's new children's watch 5X goes on sale in December
2022-11-30
&nbsp &nbsp

&nbsp &nbsp
Follow @huaweinewos
Tweet to @huaweinewos
Huawei announced at its new product launch Conference that it will launch the "Huawei Kids Watch 5X Series". A new one has been added to the Huawei Children's Watches that children love. Unfortunately, there are no Huawei Kids Watches for sale in some countries. We hope the Huawei Kids Watch will go on sale in other countries as well.
Huawei Kids Watch 5X images have also been officially released. As we understand from the images, the watch body has an OLED display on one side and a detachable design with a segmented LCD display on the other.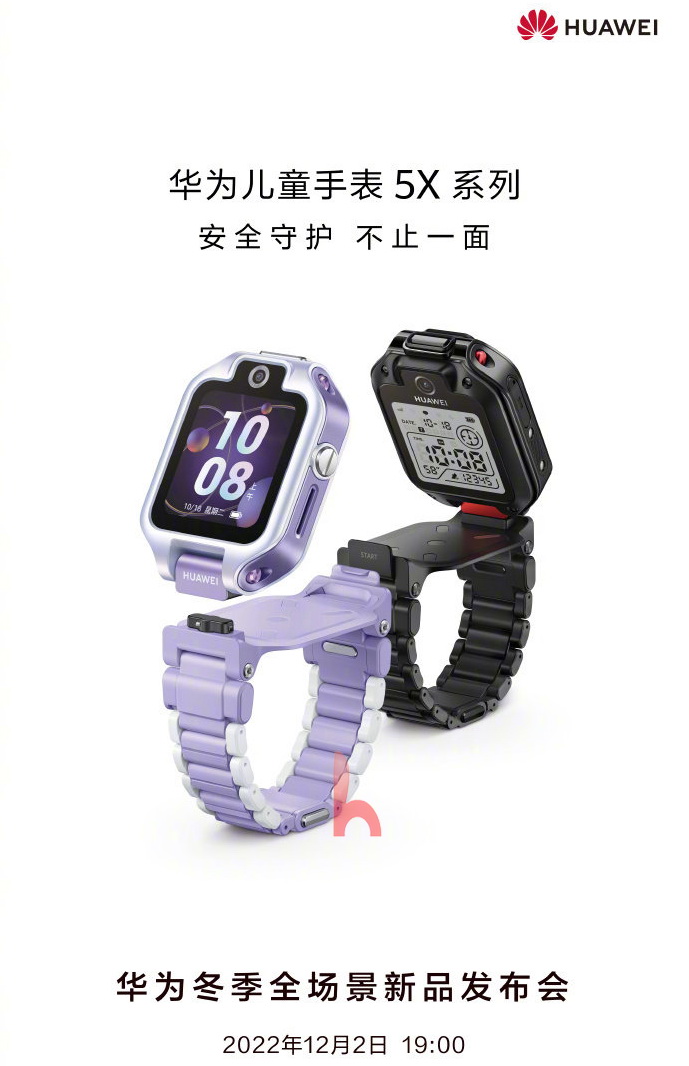 Huawei Kids Watch adopts a mecha design style, an integrated strap, 50-meter waterproof upgrade, and five-mode dual-frequency positioning upgrade, 11-fold AI positioning, is also equipped with a 5-megapixel front-facing camera and an 8-megapixel side-mounted outer lens.
Built-in 1GB RAM + 16GB ROM, supports magnetic fast charging, supports 2-day battery life in typical scenarios, supports smart jump technology, supports NFC, Alipay scan code payment, voice assistant, has passed German Rheinland certification and has Yinghai blue, glacier White and cherry powder Three colors at 1398 yuan ($197)