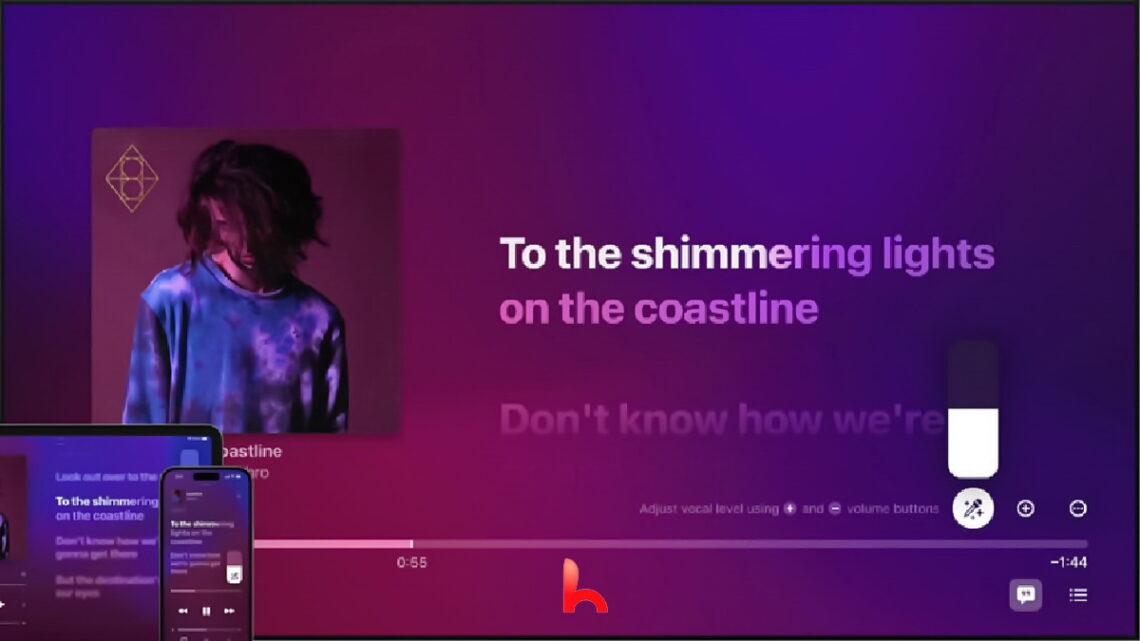 'Karaoke Mode' coming to Apple Music
2022-12-07
&nbsp &nbsp

&nbsp &nbsp
Follow @huaweinewos
Tweet to @huaweinewos
The new feature, called Apple's music service 'Apple Music Sing', will provide users with a karaoke experience. Users will be able to duet together in the app. Apple Music Sing will display lyrics in a variety of ways, allowing users to have different experiences like karaoke in the app.
Let's open Apple Music Sing a little more. The new feature is said to do much more than just display the lyrics on the screen. According to Apple's statements, users will also have control over the volume levels of the songs. Thus, it will be possible to sing along with the singers, to replace them by lowering their voices. It will be available on iPhone, iPad and Apple TV 4K and will be available to Apple Music subscribers worldwide by the end of December.
It will also display animated and real-time lyrics tuned to the rhythm that will make your dancing fun. Parts of songs that can be sung simultaneously will be displayed independently of the main vocals to keep users on track, and users will be able to perform backing vocals.
Apple Music Sing will launch later this month, along with a bundle of over 50 playlists. This reveals that not every music on the platform can be used with the feature. We will see if Apple will expand the scope of the feature in the future.